FAQ
The answers to frequently asked questions concerning BELLE BANNE.
What does "BELLE BANNE" mean?
Can parts be purchased separately?
We are concerned about corrosion. Do you offer specifications other than standard to meet certain conditions?
How do I go about selecting a cleaner?
What types are available for H type suspension size?
What should I do when cleaning effect dropped down?
Inquiries by telephone
about Belt Cleaners
EUROPE:33-1-44-01-70-87
AUSTRALIA:+61-2-9618-9400
JAPAN:81-6-6461-4383
about Ceramic Products
AUSTRALIA:+61-2-9618-9400
BENERLUX / GERMANY / SCANDINAVIA:+32-10-84-83-90
JAPAN:81-6-6461-4383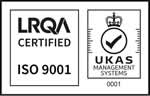 Nippon Tsusho Co., Ltd. has acquired International Standard ISO9001 certification.